This blogpost is for week 3 of the "Learning Creative Learning" MOOC offered by Media Labs from MIT and the developers of Scratch programming language.
We're covering the 4 Ps of Creative Learning:  Projects, Passion, Peers, Projects.  This week is "Passion".
Creative Learning Spaces
Our assignment this week was to visit a creative learning space and to share about it.  By coincidence, we had a holiday scheduled to visit Legoland in Günzburg, Germany during last weekend.  My youngest child was celebrating his 10th birthday.  I had planned to enrol my four children in the Lego Mindstorms Robotics workshop at the park and then I was going to blog about it for this assignment.  Unfortunately, because it was low season at the park, the workshops were not offered in English so my kids had to miss.  So, I had a quick peek at the workshop but needed to find another angle for which to blog about Passion.
Watch the Youtube clip underneath to see the Robotics in motion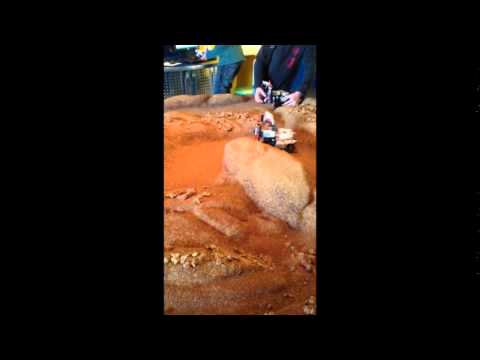 Passion and School
I had to do a lot of thinking about Passion in School before starting to write this.   I think the reason is (actually I know the reason is) because the words "Passion" and "School" are like oxymorons.  They co-exist but only in parallel universes :p .  Schooling happens within the school walls.  Passion starts once school ends.  Not much crosses over to the other side, if ever.  So, I had to have a long think about why that is and is there any justification (besides educator idealism) for making room in an already tight school timetable for student Passion Projects, 20% time, Genius Hour, Maker Movements etc.
Yes, I definitely believe children learn amazing things when they are led by their Passions.  "Learning Creative Learning" discussed how Interest leads us to persist and to have grit in the face of obstacles. Persistence and Grit allow us to accomplish amazing things.
These are the things in our household that my children latched onto with no direct help from me:  rhythmic gymnastics ("Ouch!  Those contortions are wrecking your back."  I had a huge laugh when someone asked me if I had taught her how to dance like that.  Are you KIDDING me?!), drawing (I draw stick figures), composing digital music (I prefer acoustic classical music), DJ-ing (turn off that noise pollution!), learning Javascript through Minecraft (I'm gonna through away the computer if you don't get off Minecraft!), break-dancing (Kids in Canada would eat you alive if they knew you break-danced!), movie-making with Adobe After-Effects special effects added (You want me to watch 20 minutes of Star Wars sword fighting?).  The list actually goes longer than that, but I will stop here 🙂 . Don't credit me for their passions; Youtube was the tutor for all of these things for my children.
Passions inspire Vocations
Drawing is leading my daughter to study architecture when she leaves for university in two years.  She's already published a book that she's illustrated herself (shameless plug here!)  This is her blog that explains the purpose behind her book. DJ-ing and digital music composition is leading my eldest son to consider studying music in university when he's off to university in two years… My middle son has taught himself so much about animals (walking encyclopedia!) that he is interested in zoology.  My youngest son who makes Minecraft tutorials and uploads them to Youtube, dreams of becoming an animator one day.
The sad thing about the development of kids' passions is most, if not all, happens outside of the school timetable.   If schools are in the business of preparing students for their lifelong vocations, they're missing a big component of this preparation if they ignore kids' passions.
(My daughter's book was a school project but it was her IBO Middle School Personal Project which is supposed to be a Passion Project.)
So, you can see why the words "Passion" and "School" have very little connection with each other in my mind.  In fact, when you say children have passions, the first thing I think about is what they choose for after school clubs.
An Argument for Passion Projects within School
The argument I discovered for the school time-table to allocate time to things like Passion Projects, 20% Time, Genius Hour, Maker Movements etc. etc., are the ideas put forth by this article: How to Get a Job at Google (or Why Google Doesn't Care about Hiring Top College Graduates)
The attributes discussed in this article apply to all 21st century workers who want to become a leader in a work culture that values innovation, creativity, the ability to collaborate and technological literacy:
Emergent Leadership:  ability to step in and step back in collaborative team settings
Ability to learn on the fly and innovate
Ownership Humility: feeling purposeful and having the ability to put down your ego towards reaching important shared goals
Intellectual Humility: ability to put down your ego to keep on learning
Expertise will be the least important attribute.  Expertise is indicated by our IQs, our education & degrees and our GPAs.  In our quickly-changing world, anything static isn't going to serve us well for long.
I'm not saying that the ultimate purpose of our graduates is to work for Google. It's just that the lists of things that Google values is going to apply broadly to all fields of work in the future.
Let me clarify: I think in the past, being a good worker meant following the rule books and not making waves.  Being an excellent worker meant putting in extra over-time hours.  We can see that in our technology-infused world, there are few rulebooks left, if any.  What works today, might not work tomorrow (literally tomorrow).  They say the half-life of information is only 18 months old.  That means that in 18 months, half of the knowledge we will have acquired during that time will have already become obsolete.  How many operating systems have I had to learn for my Mac computers?  I think I went through all their "Big Cats" and even more…  Being able to duplicate ourselves day in and day out isn't going to make the grade anymore. Those who will flourish will be the ones that have the attributes that that Google article values. They will be those who are willing and able to reinvent themselves and to innovate on the fly to cope with this new crazy, manic, technology-infused work culture.
Passion Projects prepare Children for the Upcoming Age
The idea of Passion Projects in school appeals to the idealistic side of myself, but I also need some justification for it to satisfy my pragmatic side. The ideas raised in this article give me justification for the inclusion of Passion Projects in the school time table.
I can see that Collaborative Passion Projects are a vehicle for children to develop the team-work attributes mentioned by the article (point number 1: Emergent Leadership). They are the "child" parallel to adult project-teams.
Passion Projects offer students real choice and autonomy (point number 2: Ability to Innovate).
Real choice and autonomy also gives them authentic purpose (point number 3: Ownership Humility).
Purpose increases persistence to keep on learning (point number 4: Intellectual Humility)
The reward for persistence is Success.
(Credit goes to Daniel Pink's video below about "Purpose, Autonomy, and Success")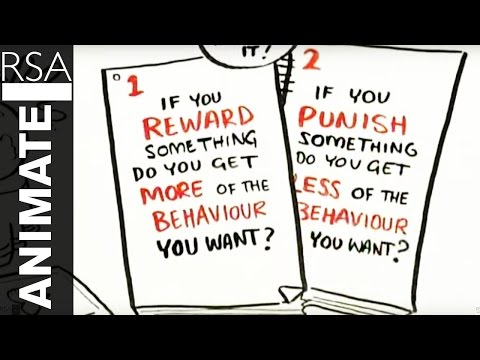 I can see that Passion Projects are very important vehicles for developing the attributes needed for success in the future.
So, in my reflections this week, I was able to articulate in my mind the pragmatic reasons for changing the top-down framework of teaching-learning into one led and driven by children's Passions.
It should no longer be the case that children clock their hours of school and then after the school bell rings, they start their "real lives".
Show and Tell was my favourite activity in my early elementary years.  I've missed it ever since my teachers stopped making time for it.  I think I've finally found reasons to bring it back—- and for all the school years, even.
What are your "Passion Projects"?
~Vivian